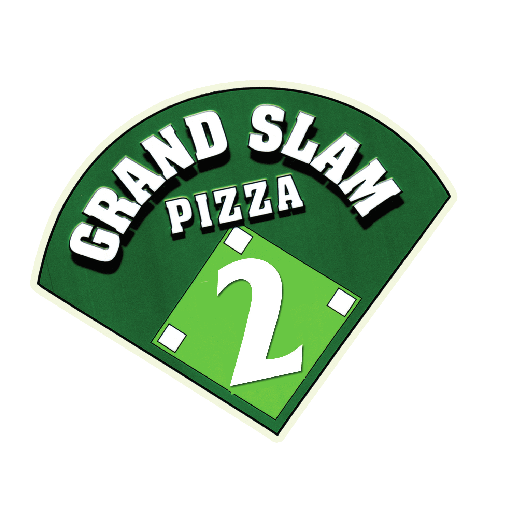 FRESH DOUGH MADE DAILY!
Delivery stops 15 min before closing time
$8.00 minimum required
Menu
Pizza

Calzones

Subs

Clubs

Sandwiches

Burgers

Pasta

Seafood

Dinners

Soups

Salads

Side Orders

Desserts

Drinks

Catering

Specials
Order Tracker
Enter your phone number to track your order
Gift Cards
Grand Slam Pizza gift cards can be used when visiting our store.
You can even use our gift cards when placing an order online!
Share your love with a Grand Slam Pizza gift card or just make a gift to your self.
Reload your Gift Card
Check your balance
The 12 digit gift card number and the 4 digit pin will be found on the back of the card.
About
We are located on S. Mammoth Rd in Manchester, NH featuring Greek style pizza hand stretched daily. Family owned and operated our cooks have over 90 years of professional restaurant experience running Manchester's most well known and loved establishments. We offer a wide variety of specialty pizzas, fresh salads, fresh marinated chicken tenders and homemade Greek specialties like Spinach Pita (Spanakopita) and Baklava. All of our soups are homemade and delicious! We also offer catering for your special event using all fresh and made from scratch products!
Stop by and visit one of our friendly staff members or order online today!
Rewards
200 points
valid for 60 days
No account?
If you don't have an account yet, register now and receive exclusive online offers!
Program Rules
For every $1.00 spent you earn 1 point.
By signing up you earn 20 points.
After 200, your points will reset to 0 and the program will restart.